Motown begins court procedure over The Jackson 5 departure to CBS seeking $20 million damages.
Steve Manning, a friend of the Jacksons and president of their fan club published a book on the family titled The Jacksons.
Carol Ann gives birth to Valencia Jackson.
January:
Michael accepts an award on behalf of Gladys Knight & The Pips at the American Music Awards and he also presents an award to Aretha Franklin with David Soul.
February 16:
The Jacksons perform Forever Came Today at the Rich Little Show.
March 10:
The CBS contract with The Jacksons is effective.
June 15:
Motown releases The Jackson 5 Anthology.
June 16:
Premiere of The Jacksons Variety Show on CBS. The show based on their Las Vegas set features The Jacksons + The Jackson Sisters (Rebbie, LaToya & Janet) singing, dancing & acting with guest stars such as Mohamed Ali, Sonny, Redd Fox or Linda Carter. Each week during the summer, the series is a big hit even though Michael hates to do it because of lack of time to rehearse.
Episode One
Episode Two
Episode Three
Episode Four
Episode Five
Episode Six
Episode Seven
Episode Eight
Episode Nine
Episode Ten
Episode Eleven
Episode Twelve
June 24:
The Jacksons are on the cover of Jet Magazine.
July:
The Jacksons are guests on The Tonight Show where they give an interview and perform 2 songs.
Interview and Michael performing Happy
October:
The Jacksons ' first single for Epic is released and a big hit for the group.
October 10:
Sonny and Cher Show
The Jacksons perform "The Bozo of the Year Awards" and Michael does a skit.
November:
The Jacksons ' first album for Epic titled The Jacksons is released. Recorded at Sigma Sound Studios in Philadelphia , the album is produced by Kenny Gamble & Leon Huff featuring for the first time two songs produced by The Jacksons : Style Of Life & Blues Away (written by Michael)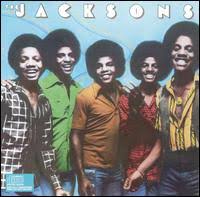 The Jacksons are on the cover of Rock & Soul Magazine.
December:
The Jacksons are on the cover of Jet & Soul Magazine.
Jackson's family home video from 1976: