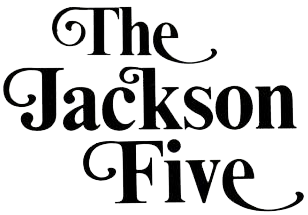 Explosive soul brothers from Indiana are hottest young group in entertainment history
The No. 1 singing group in the country today is neither the Beatles, the new Supremes, Jefferson Airplane nor the Mormon Tabernacle Choir—all popular, all established, all hit-makers—but rather a group of the young brothers who a year ago were virtually unknown.
They are the Jackson Five, who on the strength of three hit records have become the No. 1 group in the U. S. and Britain.
Ranging in ages from 10 to 19, the Five (Michael. Marlon, Jermaine, Tito and Jackie) have burst onto the musical scene the same way that they explode onstage: all fire and energy and with a seemingly unlimited amount of musical talent.
Discovered by Diana Ross during a visit to Gary, Ind. (she was there to do a benefit for black Mayor Richard Hatcher, for whom the boys also had performed), the group was signed by Miss Ross' company, Motown, last August. They promptly showed their gratitude by becoming the famous recording firm's No. 1 property, outstripping both the fabled Supremes and Motown's second bananas, the Temptations.
The Jackson Five's first recording early this year, "I Want You Back", has sold more than three and a half million copies, and two subsequent releases, "A-B-C" and "The Love You Save", have each sold more than two million. This accomplishment is all the more astounding considering that, although the boys are tremendously exciting in person, having an electrifying impact on teens and pre-teens, they have rarely been presented visually to their audiences. Their television and stage exposure has been comparatively minimal, although they are obviously now becoming more in demand for personal appearances. To date they have done only a handful of national TV shows, including two Ed Sullivan performances, the Andy Williams Show, American Bandstand and Hollywood Palace, and three major concert appearances: Philadelphia's Convention Hall, the Cow Palace in San Francisco and the Forum in Los Angeles.
At the Forum, the Jackson Five set an entertainment attendance record, drawing 18,675 people, several hundred of whom charged the stage at the end of the evening, a phenomenon that has occurred at all their appearances and which has caused abrupt, unplanned endings of their shows and considerable concern for their safety.
Trained by their parents, Joe and Katherine Jackson, who both had minor entertainment careers at one time (he was a guitarist and songwriter, she was a clarinetist), the Jackson Five were strictly soul singers at first, popular around Gary, and ofttimes playing low-paying or expenses-only engagements in the Mid-west, New York, Philadelphia and Arizona.
(Originally, the entire family sang and played together at home. It included at that time the two Jackson girls, Maureen, now 20 and married, and Latoya, now 14, but neither was interested in following it professionally. There are also two younger children in the family: Randy, 8, and Janet, 3.)
The first professional performers were the three older boys: vocalist Jackie (whose real name is Sigmund Esco), now 19, and guitarists-singers Tito (Toriano), 16, and Jemaine, 14. They were later joined by Marlon, 11, and the youngster who is now emerging as the star of the group, Michael, 10. A singer and dancer with bold and innovative showmanship astounding in one so young, Michael is viewed by many as being a potential equivalent to Sammy Davis Jr. and James Brown.
Since joining Motown, the Jackson Five style has changed somewhat. They now consider themselves to be the foremost practitioners of a sound called "bubble-gum soul," a mixture of pop and soul music in a subtle shading of lyrics and musical arrangement which Jackie proudly calls "the Jackson Five sound." Specific details of the "sound," says Jermaine, are "a secret; too many people might find out and start doing it."
Although they are well on their way to becoming wealthy and famous, and are regarded with considerable awe by class-mates and other teenagers, the Jackson Five must pay a handsome price for all the glory. Perhaps the highest price of all is being extracted from Jackie and to a slightly lesser degree from Tito. At an age when most boys have acquired the freedom of parties and hanging out with friends, Jackie and Tito find themselves constantly linked with their younger brothers and tied closely to home.
"We have to have tight security," their father, Joe, says solemn-ly. "With stars like these, you never know when somebody out there is waiting to get their hands on one of them." (Jackson's fear was no doubt heightened by the brief kidnapping of new Supremes singer Cindy Birdsong last winter. She escaped her abductor (he was later arrested and imprisoned) by leaping from a moving ear on a Los Angeles freeway.)
Such caution allows for limited and well-chaperoned trips to nearby parks and the like, but little else. This, coupled with the demands of school, rehearsals, recording sessions (they cannot go swimming for four days prior to one for fear of sore throats) and appearances means that the Jackson Five, for all their celebrity, enjoy a lot less day-to-day fun than the average teenager. "It's necessary for it to be this way, but I don't like the private life," says Jackie. Tito nods in agreement.
But there are compensations. The boys now live with their family in a large house tucked neatly into the Hollywood hills, where they have their own swimming pool, archery range and miniature basketball court. All are athletic, and their father makes sure they have time for physical activity.
While the Five seem to come together smoothly and completely in their music, offstage they appear to be five typical teenage brothers, no more or no less tolerant of one another than any other family. Jackie and Tito have been known to refer to the younger boys as "big nose," "liver lips," and "big head" when they want to tease or when the other three have been particularly difficult.
Says father Joe: "They've gotten a little larger, their Afros are larger, they eat a little more, but otherwise they're the same." Others attribute this level-headedness to good home training. Remarked one observer: "They're still the think you, yes ma'am, yes sir type. I don't think it's so much a tribute to them as to their parents."
The Jackson father admits that his sons' success is long-time dreams come true for him. He himself is a one-time musician—a former guitar player who played and wrote songs for a group in the Gary area called the Falcons. The demands of his steel mill job and his growing family cut short his career. But they did not stop him from dreaming that his sons would someday take up where he left off.
Neither of the five has any thought beyond the group's career as an act: singing and singing together seems to be their thing. Jackie, tall and slender with fine athletic ability, finished high school last spring but does not intend to enter college this fall. If and when he decides to go, he will have to attend one of the colleges in the Los Angeles area in order to remain with the group.
Tito, a muscular young man who has a couple more years of high school, would be a grease monkey if he were not singing. "I like things mechanical," he explains.
Jermaine, who is considered by Jackie to have the best voice in the group, would like to study music in college, which is still four years off. With a "B" average, he is the best student in the group, laughs quickly and easily and in the kitchen can toss up batches of enchiladas, greens, ham hocks, tacos, cornbread I' lasagna.
Marlon appears to be the quietest of the Five. He is not old enough to express himself as forcefully as his older brothers, nor is he as irrepressible as young Michael. He plays easily with his younger brother, however, likes electronics and has been described as "the lovable one" of the Jackson Five. According Tito. both Marlon and Michael would grow up to "produce cartoons" if they did not sing, a reference to the amount of time the two youngsters spend wvatching television comics.
Michael Jackson, at 10, is the lead singer of this fastest-rising group in show business. He has unbelievable stage presence and daring and admits that much of what he does in front of an audience is spontaneous and unrehearsed. "Sometimes I don't eve know vhat I'm doing" Michael says.
The entire group has a flair for improvisation, and something they may do in an act one time may never be repeated, no matter how well it may have gone over with an audience, because the boys have simply responded to the excitement of the moment without being totally aware of w'hat they have done.
At any time. the Jackson Five may become the Jackson Six, or the Jackson Five Plus One, or the Jackson Five and Randy for the eight-year-old youngest male member of the family may be joning the group any day. "I vas watching him in rehearsal yesterday," said father Joe a few weeks ago, "and he looked like he's about ready."