Michael
Jackson
trial juror reflects on child molestation case: 'I would still vote not guilty today'
By Stephanie NolascoPublished July 21, 2017Fox News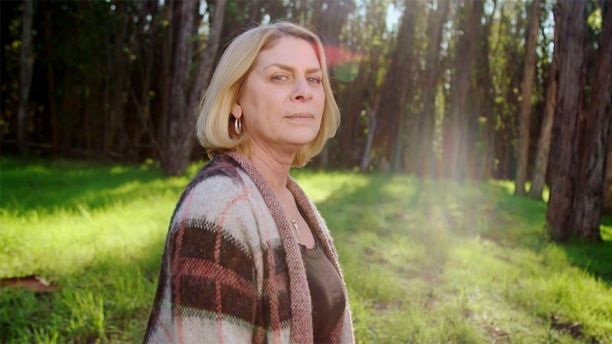 Juror Paulina Coccoz is shocked many people still believe Michael
Jackson
was found not guilty on all charges of molesting a 13-year-old boy he befriended as the child recovered from cancer in 2003.
The then-46-year-old King of Pop walked free in June 2005 after a nearly four-month trial. While the jurors said at the time they wanted to "return to our lives as anonymously as we came," some, including Coccoz, have spoken about their experience for Oxygen's four-night special, "The Jury Speaks," in hopes it will set the record straight.
"It's really important for me to share my story because when I talk, even in my daily life to people that I don't know or even with people I know, everybody still thinks he was guilty," Coccoz, known as juror #10, told Fox News. "And I find it hard to believe that it's still going on. That's not what happened… he was accused of some horrible, horrible things and it's a sad thing that we lost such a wonderful human being on this planet.
"We need to all look at things for what they were instead of saying, 'Oh yeah, he was a freak. He was guilty because he was a freak.' Everybody's different and God forbid we should all be judged in a courtroom because we're a freak and we're guilty."
Coccoz didn't always feel that way about the pop star. When the mother of three boys first heard the accusations, she was ready to find him guilty if they proved to be true.
"For me, it was a real sensitive spot," she admitted. "I took it kind of personal in a way that you would never want something like that to happen to your children. So I really didn't think or care that he was Michael
Jackson
. If he was doing these things that he was being accused of, I didn't feel that I had any problem finding him guilty if that was the case."
The case first arose after a February 2003 broadcast of the British documentary "Living with Michael
Jackson
," in which the entertainer said sharing his bed with children in the Neverland Ranch was a non-sexual act of affection. He was shown holding hands with Gavin Arvizo, a cancer patient
Jackson
wanted to help, which immediately sparked outrage.
While the family originally insisted no inappropriate contact occurred between the two,
Jackson
was charged later that same year. Prosecutors claimed at the time the singer gave Arvizo alcohol in order to abuse him.
"I do remember looking at his face and his body language when Gavin Arvizo took the stand," recalled Coccoz. "It was very obvious he was deeply hurt. You could see that his head was down and there was no eye contact whatsoever. He was taking in all of the testimony and his body language really showed his sadness.
The jury found the testimony of Arvizo's family to be not credible. Some jurors even noted Arvizo's mother would stare down at them and even snapped her fingers at the bewildered group. "There were a lot of moments where you felt... ulterior motives was money," she explained. "And it appeared that they were imposing themselves on everyone that they could and they used different opportunities and a 'feel sorry for me' scenario. There were a lot of moments, really."
"There were several people, several stars that indicated they really needed something from them. It was very strange that they talked to an attorney and said he was molested. And ironically, it was the same attorney that had something to do with the Jordan Chandler case. So, I don't know, that raised some eyebrows. It just seemed really, really far-fetched. And unfortunately, the family's credibility was just horrible.
In 1993, Chandler's father accused
Jackson
of sexually abusing his 13-year-old son. While
Jackson
always denied any wrongdoing, they reportedly settled the caseout of court for $20 million and both parties signed a confidentiality agreement.
The mother also noticed something she thought was peculiar about Arvizo. "Because I have boys, I guess that's my experience I'm using to refer to," she said. "Boys are pretty obvious in their mannerisms. [And] he didn't seem upset…when you put kids in a situation where they're suddenly surrounded by adults, you see a different person…when it comes to talking about being molested, I would imagine that's a very difficult, difficult thing to talk about, especially in front of a lot of people in a courtroom setting. So I can see how it's something that would be upsetting. [For him], it's something where it would come across as 'no big deal, just another day in the courtroom.' "But also, the emotions that go with a moment that causes trauma or impact on you, especially if you cared about someone or were so enamored with someone who totally let you down. I would think that would be a little more intense…not even a tear or a moment of choking up arose. And that was kind of strange, too."
The jury delivered the verdict in California Superior Court on their seventh day of deliberations. Coccoz revealed she will never forget
Jackson
's reaction. "I remember looking and I could see that there was a tear running down his face…we were all very emotional. It was a very emotional moment," she revealed.
And while the courtroom drama came to an end, Coccoz believed the trial haunted
Jackson
since then. The singer passed away at age 50 in 2009 from cardiac arrest.
"[It] painted a picture of him being this monster when he spent all his life trying to do good things for children, that had to have just crushed him," she said. "I know it would have crushed me. To rob him of the joy of what he worked so hard (for) in his life was just so, so wrong. I can only imagine for him, that was probably the reason why he had a hard time with finding that spark again. I imagine that spark was just taken away."
Coccoz added that if the trial were today, she would still stand by her not guilty verdict based on the evidence presented to the jury.
"It was pretty obvious that there was no molestation done," she said. "It was pretty obvious that there were ulterior motives on behalf of the family. And the mother, she orchestrated the whole thing…that's my opinion. But there wasn't a shred of evidence that was able to show us or give us any doubt in voting guilty. It was pretty obvious there was no other way to vote other than not guilty."